Hi ho, hi ho, it's off to London we go! As I write this there is a very nice man in my office drilling holes into a concrete wall, and my brain is rattling. Hard to predict what's going to come out of all this, but let's roll with it.
Four of the six eagles have landed, with Holla Heatha already on the ground doing bidness, and so far they are off to a mutually-admiring start. Lu and Sonja are loving all over Carole, while Carole has taken to calling Lu "pumpkinhead". She says it's a term of endearment, but wasn't there a 70′s horror movie called "Pumpkinhead"? Our ladies are escorted through Heathrow by a handsome chap who bustles them into a Mercedes minivan for the trip into The City. Over the weekend I happened to see something about Justin Bieber having a Mercedes minivan and I wondered whether it was a relabeled Dodge Sprinter like the Gosselins drive – can't say what the Biebs is motoring, but this Benz is definitely way cooler than the Sprinter. I'd trade in my Odyssey for one of these babies!
Anyhoo, tonight's episode is going to feature two very special guest stars: Sonja and Carole's hats. These ladies love their chapeaux, and London having an affinity for headwear you know we are going to be seeing a lot of them. Sonja's all tweedy while the Kountess and the Princess are looking a bit more function-over-flight fashion.
The trio are escorted to their penthouse suite with a view of the London Eye. Sonja describes the arrangement as "comfortable, pristine, and elegant". I'd describe it as long and skinny. And here in this one room is a round bed – really? Round beds scream "pervy" to me, I don't know why. It's even got a round coverlet. I don't get round beds, and I don't get round cribs. Sonja ends up assuming the position in the bottom of a very, very deep bathtub, fully dressed. Lu keeps talking with a fake British accent. I feel like we've been here before.
While the ladies tuck into the tea and tarts, Heather is presiding over the Yummie International Sales Meeting, which starts off looking like an unplanned gathering of 15 confused people but ends up being a relatively casual summit of more like 30 Europeans. Heather seems to have a democratic and loose approach to management, inviting Laurent from Belgium to come on up and tell her what camis help him get into stores, and under ladies' dresses. You know if Mo was running this meeting there would be a very long board table and a gavel. And probably a throne. And a taser. Heather presides with a gentle touch and a lot of nose wrinkling. Holla!
Back in NYC, Aviva and Mo are going shoe shopping. In all the seasons of all the iterations of all the Housewives, I don't recall anything even close to this much attention to feet. First pedis, now shoe shopping, all because Aviva has a prosthesis! Did you know that? Gotta be sure to work it in whenever possible. Mo is fascinated by the process of Aviva shopping for shoes, and proceeds to ask all the questions we all want to know: does she have toes? Does she bring the extra leg with? How does this work? (No one asks the one question I really want to know, which is whether she can only wear one height of heel, or if the incline is adjustable.) Aviva assures Mo that she does in fact have toes, and also nails, moles, and veins. In fact, she even goes to the beach, and swims! Vi invites Mo to touch her silicone appendage, and Mo is transfixed. Now here's another bit of curiosity: Vi waxes her other leg. I don't really get leg waxing. I have waxed other body parts, but legs? It seems hard to beat the convenience of shaving, plus there's a lot of hairy-leg downtime with waxing. A LOT. I had a roommate in college who waxed her legs and as a result 90% of the time she had man legs. At least Vi has light hair, but I still don't get it.
Back to London, where the ladies are beating back the jet lag with a little retail therapy, and everything is too expensive for Sonja who's all about bargains and budgeting at this point. Lu finds some Santa Fe embroidered jeans from the Gretchen Jones collection, which she thinks are just perfect for her because you know, she's part Native American and all about her heritage. Lu also needs a hat to fit in with her companions, and tries on a silvery snood that she rightly sizes up as looking like a Jiffy Pop basket. Lu's going to stay hatless for now.
Strolling around the neighborhood, Carole shares with the girls, and us, that she lived in London for a while after her husband died and she left ABC News. Now let's talk about Carole for a minute: she is quickly becoming my favorite Housewife of all time, even though she really isn't a housewife at all. For one thing, she outright told some news outlet that she was only doing the show for sh*ts and giggles, and the paycheck. And she seems to be having a wonderful, wonderful time, basically approaching the whole thing with ironic detachment and laughing at everyone behind their backs for taking themselves entirely too seriously. Anyone whose very first utterance is "are my tits hanging out?" is alright with me. For another, look at what she's wearing: a pleated miniskirt, knee-high socks, booties, a shearling biker jacket, and an orange sprout hat. And no bra. She looks like an escapee from the Fresh Beat Band. And for ANOTHER: Carole's got the Kountess sized up as a serial one-upper, and isn't afraid to say it out loud. Sure enough, Lu steers the conversation about Carole's widowhood and relaunched life back toward her own experiences in the London real estate market. How did they never cross paths? How indeed.
Evening falls and the ladies get all dolled up to meet Heather at the sales team dinner, where they will be celebrating their achievements and discussing the challenges in being so very Yummie. I don't know what is going on with the lighting but at first I thought Sonja had colored her hair purple. The dinner is being held in an establishment that was the former House of Dior, and has egg shaped poop chutes up on the second floor, but more on that later. Sonja is starving, so she orders the ribeye with the "frog-gwah". Heather proposes an icebreaker in which everyone will go around and introduce themselves, and say "why you love Yummie, baby!" "She's so cheesy," says my husband. "I can't believe this is happening," says Carole. "It's like an AA meeting." The staff basically all love Yummie because they have a thing for loose objects being strapped down. Carole loves Yummie because it boosts her booty. Lu, who stands, unlike Carole, who won't, is just happy to be here. Heather scrunches her nose. Everyone waits for their food, poking roses in each others' noses. Have we crossed paths with The Bachelor? Does Chris Harrison sell girdles on the side?
Carole and Sonja get tired of waiting and head up to the egg pod crappers, which have pink interior lighting and mood music. Carole rightly sizes the device up as the Orgasmatron, from Sleeper. "You said the magic word!" shouts Sonja, slipping inside and getting fired up. Dinner is finally served downstairs and everyone digs in except Lu, who's politely waiting for Sonja to get her rocks off upstairs in the egg. Carole finally drags Sonja back to the table, Frog Gwah is consumed, and we're done here.
5:40 a.m.: "HI HONEY BEAR!!!!" Heather shouts at an ill-rested and unprepared Carole. It seems Heather will be appearing on a British morning news program, so she's dragging Carole, who hasn't showered, along with her for moral support and professional newscastery advice. A fast talking, unintelligible British person (I thought they spoke English over there?) informs Heather than she is only allowed to mention the words "Yummie Tummie" once, like it's that game show on SNL. Is this some sort of law in England? And can she do it? Can our verbose and name-droppy gangsta contain herself? It seems she can, because she's very composed and sticks to the rule – saying "Yummie" and "Tummie" separately is apparently okay. Carole congratulates Holla, who is about twice her height and girth, and that's a wrap.
Back in New York, Mo is finally about to meet her public at the craptastic Learning Annex session she was so excited about. I seem to recall that Bethenny did one of these one time on "Bethenny Ever After" and had about 6,000 attendees. Mo's got about 36, and at least a few of them look like they were bribed with McDonald's gift cash and bottles of RAMONA Pinot in brown paper bags. The message of this incredibly inspiring event is "you, too, can have it all". After rearranging the furniture and demanding a higher side table, which did in fact look much better, Mo takes a pee break and then launches in to the unsuspecting assembled that they, too, can start a business from nothing. A few astonished faces in the crowd: are we starting businesses? Of what sort? I thought we were just getting a head start on tomorrow's hangovers.
Meanwhile the London contingent is enjoying high tea, and Sonja's Hat of the Day has a veil with a big hole in it, a veritable millinery manifestation of Ms. Morgan's fall from the top of the heap. Carole's wearing a Mad Hatter topper and is amused as usual. Elegance is learned, my friends.
That evening, the gals decide to stay in, order room service, and enjoy the penthouse. Sonja is clad in a black satin housecoat, Lu in a sexy silk kimono, and Carole has on a grey wifebeater and white sweats, her hair in pigtails. One of these things is not like the others. Heather models her two pairs of dorky Italian Poindexter glasses, both of which are bad choices but no doubt very expensive. She's excited to get "nasty and dirty with eatin' and boozin'". Do you think GOOP talks like this when she's getting down with her peeps?
Across the pond, the Singers and the Dreschers are convening for sushi, and Mo's got something stuck in her throat. Vi is wearing a grey fur, because she is 50 Shades of Grey and that's how she keeps her wardrobe simple. Grey grey grey. Mo asks Aviva how she is enjoying "it", which apparently means Housewifery. Vi is "loving it", because she tells it like it is and is a Mo Jr. Famous last words. Mo takes a moment to bitch, again, about Heather, and does a rather keen impression of Holla's simpering and nose scrunching. I really don't get why this gal has Mo's panties in such a bunch, and Reid also seems curious. "Do you have these problems with other women?" he asks. "No," says Mo. "Not presently," says Mario. Right said Fred. Reid thinks Heather is jealous of Mario. Huh? Mo just thinks Holla is insecure and doesn't "own who she is", like Mo does, she who Has It All. I think Holla just doesn't like Mo, plain and simple. Sometimes people don't like each other, and Mo certainly is an acquired taste. The Dreschers invite the Singers to their place in Bal Harbour, which is the upper east side of Miami, for an art show. They have a big place on the beach, you know. Mario would love to go. Mo chokes again. I foresee disaster brewing in the Sunshine State.
So back to London: the slightly drunken broads are horsing around with a Polaroid camera and pretending to be gangsta, getting all loose, yo. Carole proposes a game of "would you ever": would you ever sleep with an unattractive person in order to get a wish granted? (All four say yes, for sure!) What kind of celebrity would you most want to sleep with? (A celebrity chef, they agree. Are we talking about Curtis Stone or Paul Prud'Homme?) What is the craziest place you've made whoopee? (In the butt, says the contestant on the Newlywed Game. On a ping-pong table in the moonlight, says Lu. Really? China's national sport?)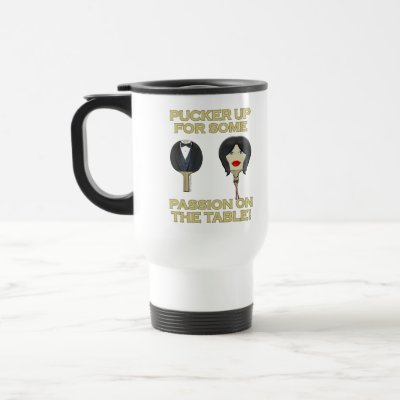 Next time: Sonja flushes her face in the bidet. LuAnn's one upping everyone at croquet and irritating the Princess. Holla and Mo have words at the Dreschers' anniversary party, and Vi falls down the stairs. Pip pip and cheerio!
Frosted Sandwich Loaf
I totally forgot to post today's recipe! I spent a lot of time trying to decide what our bite should be – screaming orgasm shots? Orgasmic eggs? I kept coming back to tea sandwiches, which brought me irretrievably to the door of Sandwich Loaf. I am sure you do not know what Sandwich Loaf is, unless you are a 50′s housewife, or a friend of my mother. Wikipedia says it is a stacked party entree that looks like a cake, but that's really only the half of it. It's currently available at a caterer called Scandia in the northern suburbs of Chicago on Thursdays, and I think there's a rule that only ladies may eat it. I dug out a very, very old copy of "Great Treats", a cookbook to benefit the West Suburban Hospital Medical Center, Oak Park, IL, to find this gem. Like chicken alfredo, it should really only be eaten once a year, ideally with a side of senna if you know what I'm saying. You want to be able to drop that egg afterward, as Holla says, and you're gonna need some help.
1 loaf unsliced white sandwich bread (no soft Wonder crap here – something firm)
three sandwich salads of your choice, such as tuna, ham, chicken, egg, shrimp, etc.
2 packages cream cheese
1/2 c. milk
Trim crusts of all sides of loaf of bread, and cut into four equal lengthwise slices. Spread one side of each slice with softened butter. Spread first slice, butter side up, with one of the sandwich salads, keeping a nice 1/4″ edge around the bread. Top with second slice, butter side up, and the second sandwich salad. Repeat with third slice and third filling. Top with fourth slice, butter side down. Mix softened cream cheese with milk, and frost top and sides completely. Chill at least three hours before serving in 1″ slices. Take a nap.
(click on the photo for another great recipe, courtesy of The Depression Kitchen.)